Reading
Reading is crucial to a child's development and learning, and helping a child to read is our priority. We work closely with parents to support reading and encourage children to read at school and at home throughout the primary years.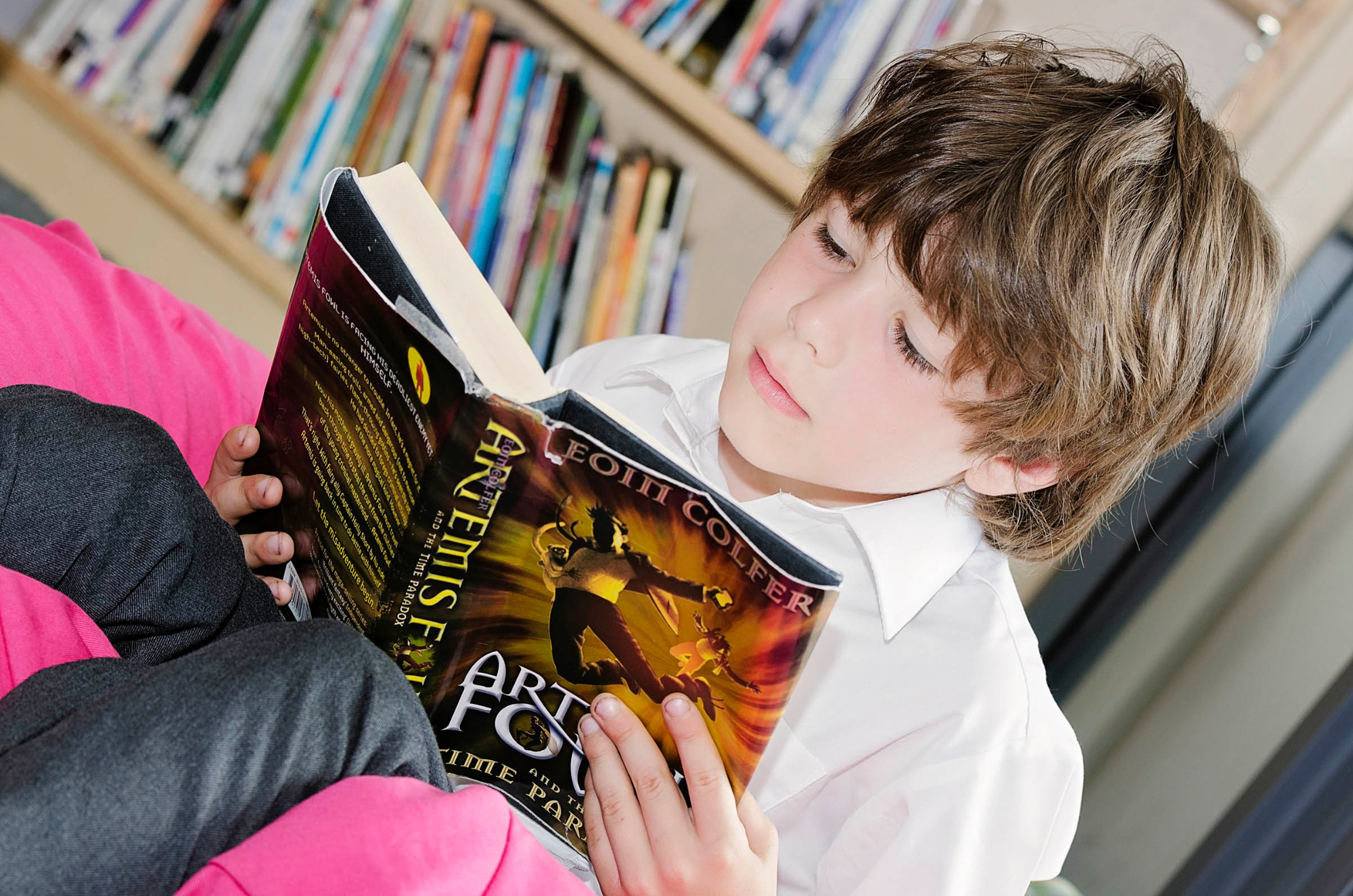 The school has a systematic approach to the teaching of reading. In Foundation Stage and Key Stage 1, there is a daily phonics lesson, grouped according to ability, using the Government's official scheme, Letters and Sounds. Reading books are banded by difficulty and they include a variety of fiction, non-fiction, poetry and play scripts for interest. All classes take part in guided reading, sharing ideas about plot, character and language.
Visiting authors are a regular feature of the school and help to stimulate interest in reading.
The school encourages children to take part in the Summer Library Reading Challenge each year.
Class books are encouraged and teachers read to the children each day.
The school has an excellent library for both fiction and non-fiction books, which may be taken home. There is an on-line, remote system for checking what your child has chosen to read from the library. Year 6 children act as librarians.